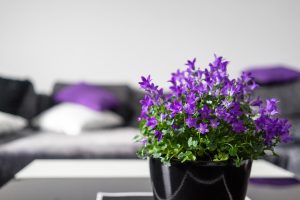 I've been an Interior Decorating and Design Professional for 10 years, and I still often get asked, "What does a decorator actually do?"
That's a very valid question!
First – let me assure you, we do a lot more than buy fluffy pillows for your house!
Let me take you behind-the- scenes and show you what happens in a day in the life of a decorator…
Decorators are different from designers
There seems to be a lot of confusion over what the difference is between an interior decorator and a designer.
Decorators work with surface materials, and so they are involved with tasks such as furniture space planning and purchasing, creating design concepts, selecting paint colours, art objects, wall coverings, and all other finishings to complete a room or numerous rooms.
Designers, on the other hand, deal directly with structural tasks, such as architectural and electrical details.
That said, the contractors I work with generally have their crew draw up the plans and I create the design for a space… I provide the vision and work with the kitchen designers/carpenters etc. to bring things to fruition.
In any case, decorators and designers play two distinct roles that are each important to the development of your interior space.
Decorators are therapists and mind-readers
Decorators need to be able to connect with their client on a meaningful level in order to understand their personality and lifestyle.
I achieve this with a viewing of their space and a complimentary consultation, where I provide the client with a questionnaire that I ask all the family members to partake in. This is so that I can ensure that I address everyone's collective needs.
During this process, we need to build strong rapport and trust. This often happens very quickly, and within minutes, a new client will be sharing the various ins and outs of their daily lives (like who spends the most time in the bathroom)… it can get pretty intimate!
Being able to understand what makes the client tick and being able to draw out that information takes great communication skills, tact, and empathy.
I sometimes feel I get to know my clients more than they know themselves!
Decorators take care of the big picture
An interior decorator will make sure your vision – the big picture – is clear and in alignment with the goals you have for your interior space.
Your decorator will make sure that the vision for your interior space is practical, functional, but also beautiful and in line with your taste.
Your decorator provides you with inspiration where inspiration might be lacking or unclear.
The big picture starts with inspiration.
What a lot of people don't realize is that being inspired is a full-time job.
Recently, I was in Nashville with some friends to see a concert. We were on our way to brunch when I suddenly spotted a bathroom boutique across the street. I instantly dropped everything and said, "I'll be right back!" and ran off. I was so eager to see what I could find that was new and different, that maybe someday a client would come to love too.
Inspiration comes from anywhere and anytime, so as decorators, we always have to be on the look-out.
Decorators take care of the small details
Once the big picture is in place, it's time to work on the details.
A decorator will envision how all the small pieces will fit together to create the overall desired effect.
At this stage of the game, I would typically create a vision board so that my client can see their plan come to life.
The vision board includes actual materials such as tiles, fabric swatches, colours, furniture, etc. and I put it all together and present it to the client so they can visualize their space with a holistic approach.
This is a demanding part of my job as a decorator, as the creative process consists of searching for various sources, brands, and looks – so that with a well-trained eye, we can pull together a scheme that is unique to the client..
After all – doesn't everybody deserve a space that is uniquely their own? Absolutely!
But it takes a lot of time, travel, gas, and connecting with the right suppliers who have items that are appropriate in terms of scale, proportion, colour, budget, etc.
Decorators do the leg work for you
Once a decorator has the big picture in place and knows what pieces are needed to build the client's ideal space, they still need to go out and hunt down the pieces and execute to make the vision a reality.
There is a lot of legwork involved in this aspect of decorating. A lot of it goes unseen and often unappreciated, but it's an important part of the job.
There is also a lot of time spent gathering quotes and putting the plan together. And let me tell you, it is no easy feat lugging huge tile boards and large rug samples back and forth from client to supplier. I've been able to skip out on a few gym sessions since I felt I got a good enough workout just from my work day!
Decorators will keep you within your budget
It is a decorator's job to respect their client's budget.
This is important to note because when it comes to décor, unexpected expenses have a way of suddenly creeping up out of nowhere. For example…
Feather pillow inserts from Designer Fabrics (located at 1366 Queen Street West) are $17.99. Seems harmful enough. However, this does not include the cost of fabric, labor, or any embellishments (such as piping, zippers, or a complicated pattern). Once you add the cost of a decorator to source the items and work with the tradespeople… you could be looking at over $100 plus tax for pillows – or perhaps even more, depending on the quality of the fabric!
An experienced decorator will know how to anticipate costs like these, and so will be able to keep them at bay.
In other words, a decorator will save their client's money, because there will be no surprises.
Also, managing a client's wants versus their needs comes into play. In any case, good communication will resolve all of these issues quite easily.
A decorator fills many roles and responsibilities. Decorators, not to be confused with designers, will provide inspiration for the big picture vision you have for your interior space. They will also take care of the small details, the running around, the sourcing, and the legwork – all within the client's budget.
In the market for a great decorator in the Greater Toronto Area? Call Kristy from Refining Design today for a FREE 15-minute consultation!  416.735.3500